Programme Description
Bachelor of Accountancy (Hons)
Professional Recognition
Malaysia Qualification Agency (MQA)
Malaysian Institute of Accountants (MIA)
Overview
Enhance human capital by producing accountants who possess the knowledge and professional, intellectual, technical, analytical, interpersonal, communicative, leadership and entrepreneurial skills.
Accounting is important tools for the economy and any business undertaking.
It is the language of the business that smoothes the operation of any industry or economy.
Accounting plays a vital role in all stages of business especially in the advent of information technology as part of world globalization.
Accounting information is useful to the business in achieving its goal, objectives and mission; assessing past performance and future direction; and evaluating and rewarding decision making performance.
Programme Learning Outcomes
Prepare financial statement in accordance with approved accounting standard for organizations and simple structured group.
Interpret and evaluate financial and non-financial information for decision making.
Prepare tax returns and advice on tax matters for individuals and simple business entities.
Perform audit for non-complex entities using appropriates technologies.
Work collaboratively in a management team; communicate effectively both orally and in writing with different stakeholders.
Demonstrate leadership and entrepreneurial skills.
Pursue a continuous learning process to adapt with rapid changes in the industry and for the professional development.
Practice the accounting with professional ethics and social responsibility.
Entry Requirements
Foundation in Management from UNISEL/Matriculation Certificate from Ministry of Education / Private Institution with at least CGPA 2.00; or
A related Diploma or equivalent from UNISEL or Public/ Private Institution with at least CGPA 2.00; or
STPM / A-level or equivalent with at least 2 principals
Career Opportunities
Public practice - Public Accountants, Auditors, Financial Controller, Tax and Financial Consultant, Finance Manager, Budget and Forecast Account, Accounts or Finance Executive, Corporate Executive and Lecturer.
Commerce and industry - Cost Accountant, Management Accountant, Financial Strategic Manager, Financial Planner, Operational Auditor, System Consultant, Bankers, Stockbroker and Fund Manager.
Government and semi-government - Treasurer, Governmental Accountant.
Expected Salary
Public Sector: Basic Starting monthly salary is around RM 1,800; plus allowances (such as housing and entertainment) the total can amount to around RM 2,600.
Private Sector: The amount of basic starting monthly salary can vary from the above amount. However, the total amount of monthly salary earned (inclusive of allowances) is subject to negotiation and which can be higher than that earned in the public sector.
Last updated Feb 2018
About the School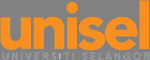 Universiti Selangor (UNISEL), formerly known as Universiti Industri Selangor was established on 23 August 1999. Currently operating at two campuses; the sprawling 1000-acre Main Campus in Bestari
Universiti Selangor (UNISEL), formerly known as Universiti Industri Selangor was established on 23 August 1999. Currently operating at two campuses; the sprawling 1000-acre Main Campus in Bestari
Read Less