close
Filters
See Results
Distance learning Bachelor's Programs in Business Administration in Hong Kong 2021
A Bachelor's degree can lead educational doors, provide opportunity for career advancement, or lay the groundwork for the pursuit of an advanced degree. Our goal is to help prospective students navigate the program selection process successfully. We do things easy by streamlining the search.Hong Kong, found on the south coast of China, the country is one of the two Special Administrative Regions i… Read More
A Bachelor's degree can lead educational doors, provide opportunity for career advancement, or lay the groundwork for the pursuit of an advanced degree. Our goal is to help prospective students navigate the program selection process successfully. We do things easy by streamlining the search.
Hong Kong, found on the south coast of China, the country is one of the two Special Administrative Regions in the Republic of China. Hong Kong's higher education is placed in the England's structure as well as international systems. It is managed by the country's Education Bureau.
Distance learning Bachelor's Degree in Business Administration in Hong Kong
Read Less
1

Results inBusiness Administration, Hong Kong, Distance learning
format_list_bulleted Filters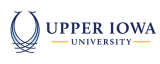 Featured
Why study Business Administration?
Featured
Why study Business Administration?
-
TIP! If you represent a school and want to add your programmes to our listings, contact us here
Earn a scholarship worth up to US$10,000
Discover the options our scholarship can give you.