close
Filters
See Results
Distance learning Bachelors in Business Administration in the Iowa USA 2021
A bachelor's degree is a hallmark of higher education. It is given to those who dedicate three to seven years studying a specific program. A bachelor's degree can be earned in a variety of disciplines in the arts and sciences.The USA remains the world's most popular destination for international students. Universities in the US dominate the world rankings and the country also offers a wide v… Read More
A bachelor's degree is a hallmark of higher education. It is given to those who dedicate three to seven years studying a specific program. A bachelor's degree can be earned in a variety of disciplines in the arts and sciences.
The USA remains the world's most popular destination for international students. Universities in the US dominate the world rankings and the country also offers a wide variety of exciting study locations. State university systems are partially subsidized by state governments, and may have many campuses spread around the state, with hundreds of thousands of students.
Distance learning Bachelor Degree in Business Administration in the Iowa in the USA
Read Less
1

Results inBusiness Administration, Iowa, Distance learning
format_list_bulleted Filters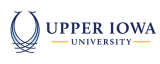 Featured
Why study Business Administration?
Featured
Why study Business Administration?
-
TIP! If you represent a school and want to add your programmes to our listings, contact us here
Earn a scholarship worth up to US$10,000
Discover the options our scholarship can give you.