close
Filters
See Results
Distance learning Bachelors in Business Studies in the Fayette USA 2021
Students that are interested in the workings of markets in different levels such as local economies or international trade, or that want to be organizational leaders and improve revenue profit or image, can study the different degrees in Business, Economics and Administration.The United States of America is a large country in North America, often referred to as the "USA", the "US", the "United Sta… Read More
Students that are interested in the workings of markets in different levels such as local economies or international trade, or that want to be organizational leaders and improve revenue profit or image, can study the different degrees in Business, Economics and Administration.
The United States of America is a large country in North America, often referred to as the "USA", the "US", the "United States", "America", or simply "the States". American colleges are funded by "tuition" charged to the student, which is often quite expensive, very commonly reaching into the tens of thousands of dollars per year.
Fayette, Alabama is a small city that plays host to a little more than 4,000 residents. It hosts several major companies that boost the overall economy of the town. Besides being home to a community college, there are various universities within the larger state region.
Distance learning Bachelor's Program in Business Studies in the Fayette in the USA
Read Less
1

Results inBusiness Studies, Fayette, Distance learning
format_list_bulleted Filters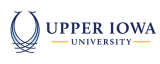 Featured
Why study Business Administration?
Featured
Why study Business Administration?
-
TIP! If you represent a school and want to add your programmes to our listings, contact us here
Related fields of study
Earn a scholarship worth up to US$10,000
Discover the options our scholarship can give you.