Welcome to Carleton University, Canada's Capital University!
Carleton University provides high-quality education to more than 24,000 full- and part-time students at the undergraduate and graduate levels. We draw students from more than 140 countries to our diverse and inclusive campus, and have over 153,000 alumni living in over 160 countries around the world.
Our 22 undergraduate degree programs—with over 100 majors, concentrations and specializations—provide the skills and knowledge to solve real-world problems.
Carleton's 875+ academic staff are recognized internationally for their scholarship and cutting-edge research in more than 50 disciplines. Carleton students benefit from the interdisciplinary, active, hands-on approach to teaching and research practiced by faculty members and from the numerous partnerships the university has with the federal government, other universities, and private sector partners.
Our campus and city provide a beautiful and welcoming environment in which to live and study. The campus is situated just south of Ottawa's city centre, and is bordered by the Rideau River, the historic Rideau Canal, and pleasant residential neighbourhoods. Our location in the nation's capital gives you access to incredible off-campus resources such as government facilities, museums and archives, foreign embassies, medical and life sciences research labs, and a thriving high-tech industry.
Come and be a part of this extraordinary university!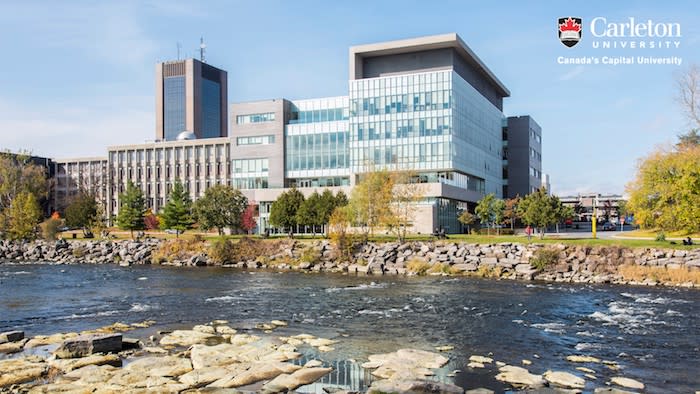 What defines Carleton?
We strive for innovation in research, teaching and learning.
Our location in Ottawa, the nation's capital, connects us to the world.
We encourage hands-on experience in the classroom.
We offer exceptional student support.
What defines our graduates?
They have an entrepreneurial spirit.
They are prepared for careers in our rapidly changing job market.
They are driven by a desire to change the world.
They are 153,000 strong.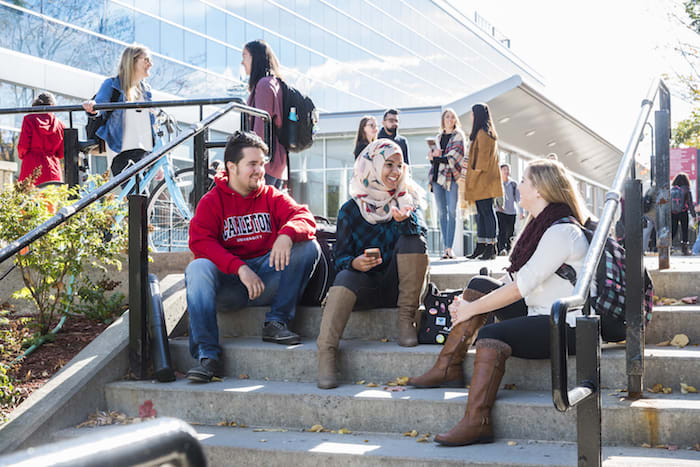 Ottawa, Canada's national capital
Carleton's proximity to government institutions, libraries, media and a thriving knowledge economy make Carleton a great place to learn and live.
Students, staff, faculty and visitors to Carleton University can take advantage of what Ottawa has to offer all year round: the arts, the outdoors, professional sports, and an exciting, vibrant night life and a strong sense of community.
Carleton University is close to Canada's majestic Parliament Buildings, the bustling Byward Market, and the beautiful Gatineau Park.
Good to know:
The majority of Carleton's undergraduate programs include work-study opportunities. Carleton co-op students have worked with many employers including: Blackberry, Bombardier Aerospace, Canada Revenue Agency, Environment and Climate Change Canada, Ericsson, Hydro Ottawa, IBM Canada, National Research Council, Nokia, Ross Video, Scotiabank and more.
After graduating from a degree program, international students can apply for a work permit to remain in Canada for up to three years to gain work experience.
Carleton is home to an extensive network of more than 200 active clubs and societies - a great way to meet new people, gain valuable skills, and pursue your interests outside of the classroom.
Locations
Ottawa
Address
315 Robertson Hall
1125 Colonel By Drive
K1S 5B6
Ottawa
,
Ontario
,
Canada