Education that Fits
As one of the oldest and most prestigious church-related liberal arts college in the South, Erskine prizes academic rigor and Christian authenticity. Our graduates lead companies, influence professional fields, and make their mark on our culture in many other ways.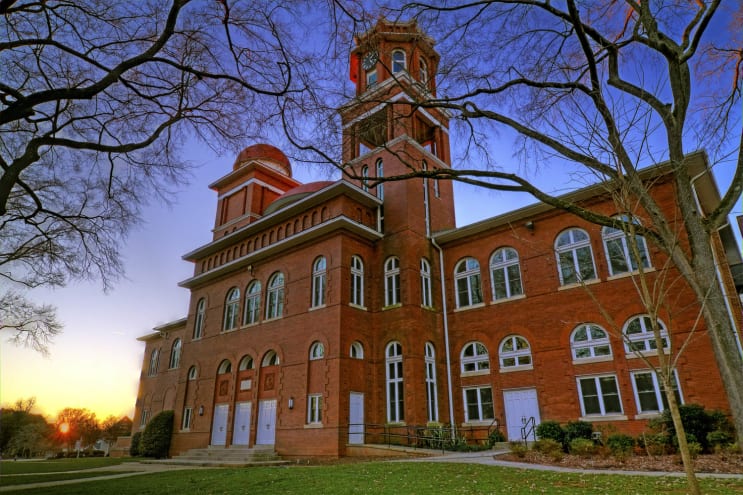 Each of Erskine's 19 degree programs can be customized by working with faculty to create a course of study that suits your personal and career interests. Semester-long study abroad opportunities are also available in Scotland, England, France, or Mexico. Erskine also takes academic support out of the traditional tutoring lab and puts it within your classes and among your peers through an innovative program that uses peer collaboration and study groups to reinforce course content and model good study habits.
Why Erskine?
A History of Learning
Since it was established by the Associate Reformed Presbyterian (ARP) Church in 1839, Erskine College has been committed to the principle that facts and values–learning and faith–are inseparable. With this foundation, Erskine is committed to developing the whole person as a lifelong learner, encouraging students to think critically about their academic studies, with minds and hearts open to the truth.
Student Focus
Each of Erskine's 19 degree programs can be customized by working with faculty to create a course of study that suits your personal and career interests. All of your classes will be taught by your professors, not by teaching assistants. And you'll get plenty of face time with those professors since our student-faculty ratio is 11:1 and nearly all class sections have fewer than 25 students.
Most importantly, Erskine faculty take the time to really get to know you and push you to excel both personally and academically toward growth as a whole person.
Destination: Due West
Erskine College is nestled into historic Due West, in Abbeville County, South Carolina. With a population of 1,200 and a 90-acre campus with a student body of just under 800, Due West is a quiet college town, perfect for study. From sports to the arts, there's a lot to do on the Erskine campus, but within only a 30-minute drive you'll find plenty of shopping, historical sites, and a number of recreational areas that offer boating, fishing, hiking, horseback riding, and mountain biking.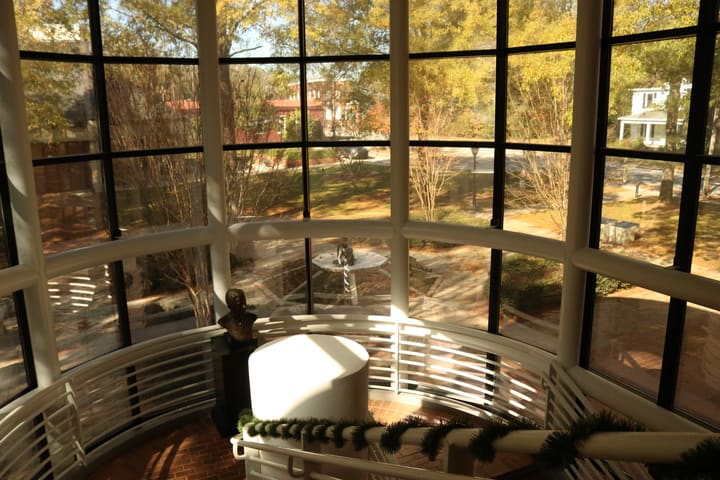 Institutional Mission Statement
Erskine College exists to glorify God as a Christian academic community where students are equipped to flourish as whole persons for lives of service through the pursuit of undergraduate liberal arts and graduate theological education.
College Mission (Undergraduate Programs)
The mission of Erskine College is to equip students to flourish by providing an excellent liberal arts education in a Christ-centered environment where learning and biblical truth are integrated to develop the whole person.
Seminary Mission (Graduate Programs)
Erskine Theological Seminary supports the Mission of God in the world by educating, from a biblically-reformed perspective, persons for service in the Christian Church.
Location
Erskine College is nestled in the academic village of Due West, a town of 1,200 residents located in historic Abbeville County, South Carolina, an area rich in colonial, Revolutionary War, and Civil War History. The town and the college, with a number of antebellum buildings, are listed on the National Register of Historic Places. An annual spring festival brings a large number of tourists to share in the cultural and historic heritage of the county.
Due West, while located near a number of lakes and recreational areas and within easy access to Interstate Routes 26 and 85, provides a restful and quiet atmosphere for study. Proximity to airport hubs and cultural centers are represented by the cities of Atlanta, Charlotte, Columbia, and Greenville all, of which, are within a one to two hour drive. Smaller cities such as Greenwood and Anderson are each about 20 miles away and provide many shopping and dining opportunities.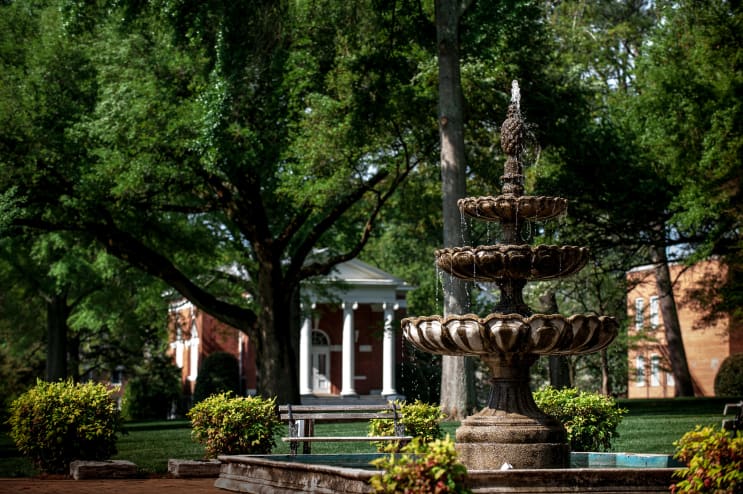 Residence Life
Erskine's spacious 90-acre campus provides both classic and modern facilities. The signature towers of the Erskine Building are complemented by a state-of-the-art science facility and a new music and math education complex. Centrally located on the campus is the Bowie Arts Center, a modern museum and gallery. The Galloway Activities Center contains two gyms, racquetball courts, an aerobics/weight room, a climbing wall, and an athletic training facility. Literary Societies, as old as the college, are located on campus. Students eat at an award-winning cafeteria and in campus cafes.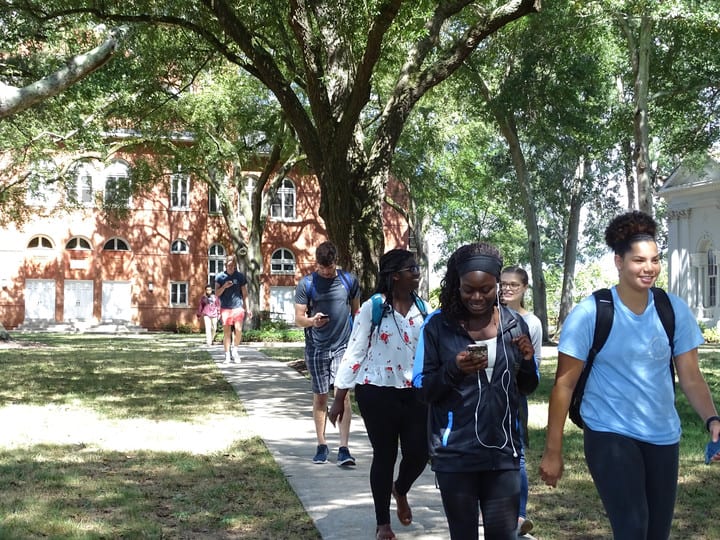 Curriculum
At Erskine, students are taught by professors, not graduate students, and the curriculum is based on the liberal arts tradition. Erskine is about mentoring and relational learning designed to spur greatness, enhance your academic growth, and prepare tomorrow's leaders. Erskine is committed to providing a well-rounded educational experience designed to develop the whole person.
Erskine faculty members share their lives and challenge students to excel in all aspects of life. Erskine is committed to educating the next generation of lifelong learners that will make an impact on their families, their communities, their country, and the world.
Athletics
The college maintains sound and varied recreational and athletic programs. The college encourages sports activities among all students in a belief that participation in sport at the intercollegiate, intramural, or recreational level aids in the overall personal development of the individual.
Erskine competes on the intercollegiate level as a member of the National Collegiate Athletic Association (NCAA) Division II and as a member of Conference Carolinas. Additionally, affiliation with the National Christian College Athletic Association (NCCAA) Division I produced two national championship teams this past year, Men's Golf and Women's Softball.
The College fields 15 intercollegiate teams: men's and women's basketball, men's and women's cross country, men's and women's golf, men's and women's soccer, men's and women's tennis, baseball, football, softball, volleyball and women's lacrosse.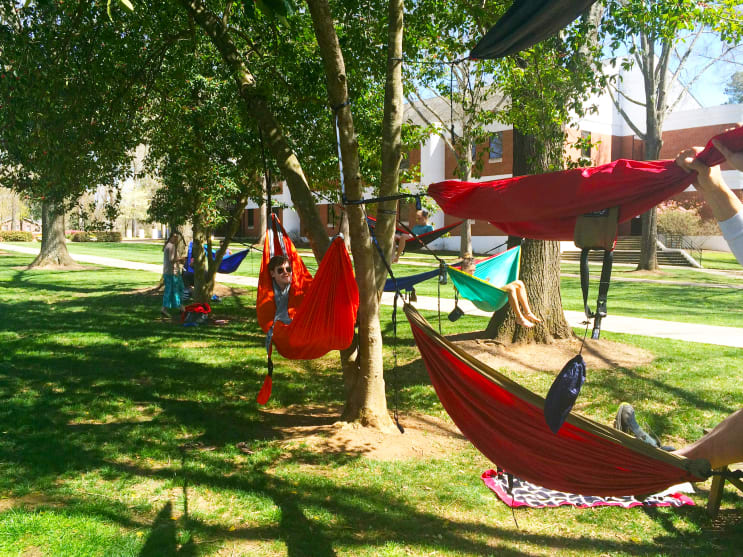 Financial Aid
An Erskine education is an experience, the value of which cannot be easily measured in dollars. More than 90 percent of our students receive financial assistance. In addition to traditional sources of financial aid, such as federal and state aid, Erskine offers a variety of scholarships to those students who demonstrate academic ability and who will enrich the Erskine community. Erskine invites students and their families to become part of its family and is dedicated to working with them to help finance investment in the Erskine experience.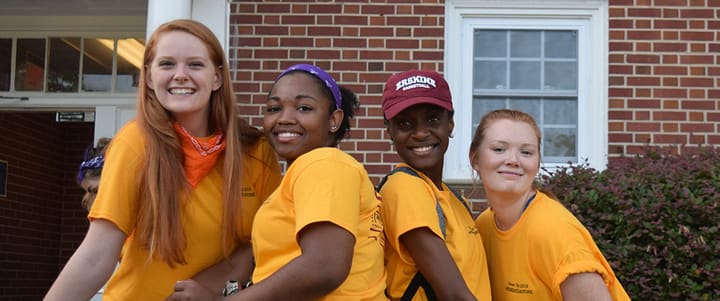 Locations
Due West
Address
2 Washington St
SC 29639
Due West
,
South Carolina
,
USA