Welcome to Maryville College
Maryville College is ideally situated in Maryville, Tenn., between the Great Smoky Mountains National Park and Knoxville, the state's third largest city. Known for offering its students a rigorous and highly personal experience, Maryville College is a nationally ranked institution of higher learning that successfully joins the liberal arts and professional preparation in partnership with others. Founded in 1819, Maryville is the 12th oldest college in the South and maintains an affiliation with the Presbyterian Church (USA). Total enrollment for the fall 2016 semester is 1,198.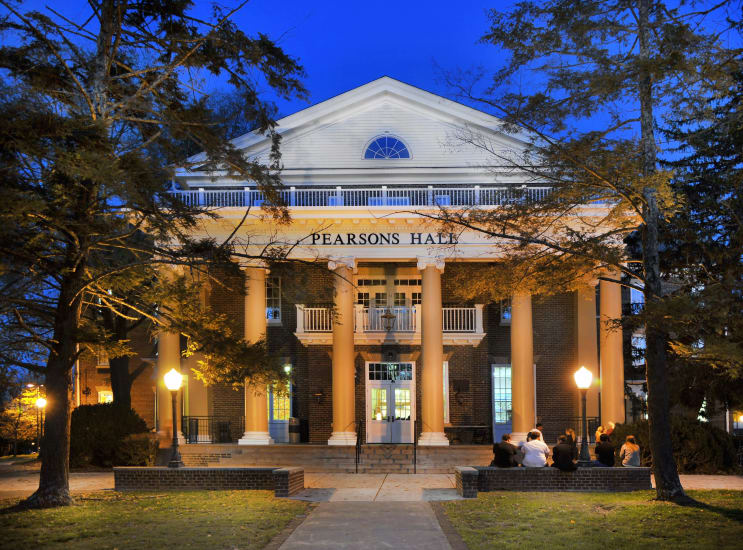 Mission Statement
Maryville College prepares students for lives of citizenship and leadership as we challenge each one to search for truth, grow in wisdom, work for justice and dedicate a life of creativity and service to the peoples of the world.
Identity Statement
Maryville College is an undergraduate, liberal arts, residential community of faith and learning rooted in the Presbyterian/Reformed tradition serving students of all ages and background.
Statement of Purpose
Maryville College is a liberal arts, church-related college. It strives to be an instrument of liberation and growth for adults of all ages. Through its curriculum the College affirms the continuing values of a broad range of study in the humanities, the sciences, and the arts. Avoiding narrow specialization, the College aims to enhance career opportunities and develop a true sense of vocation.
To prepare students for a world of uncertainty and accelerating change, the College seeks to stimulate purposeful inquiry, to encourage analytical thinking and effective expression, to foster discriminating aesthetic taste and sound judgment, to provide opportunity for developing personal values, and to nurture the deep concern for persons that leads to constructive action. Founded by leaders of the Presbyterian/Reformed tradition, Maryville College is related to the Presbyterian Church USA in a voluntary covenant. In an atmosphere of freedom and sensitivity, Maryville College bears witness to God's revelation in Jesus Christ who challenges all human beings to search for truth, to work for justice, to develop wisdom, and to become loving persons. Continuing in this vital faith, the College believes that it must listen attentively and humbly to all human voices so that it may hear the call of God no matter how God may speak.
Maryville College is, in essence, a community for learning. This community includes persons with a variety of interests, backgrounds, beliefs, and nationalities. The faculty, as a group of scholars committed to the preservation and advancement of knowledge, emphasizes effective teaching and encourages supportive relationships with students. The students are challenged to grow in academic competence, personal and social maturity, and spiritual discernment and commitment. In such an atmosphere of openness and caring, lasting friendships are formed. Through caring for others on campus and beyond, sharing genuine concern for the world, and working to fulfill the College's purpose, directors, administration, staff, faculty, and students strive to build and strengthen the human community.
Statement of Purpose adopted April 1980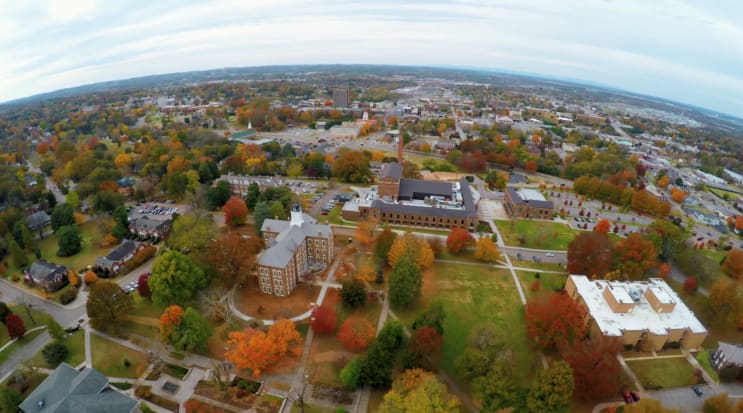 Vision for Diversity
The Maryville College Statement of Purpose establishes a commitment to diversity:
"Maryville College is, in essence, a community for learning. This community includes persons with a variety of interests, backgrounds, beliefs, and nationalities."
The College has a distinguished history of affirming diversity as essential to higher education. The first woman to graduate from college in Tennessee received a Maryville College degree. The College was among the first to educate African-Americans and led the late nineteenth century effort to sustain racial integration in higher education in the state. The College has other longstanding commitments to diversity that include international education, addressing the concerns of the Deaf community, and educating students from Southern Appalachia. But Maryville College also recognizes the beginning of the twenty-first century as a window of opportunity to address new and continuing challenges of diversity in local, national and global settings. These challenges include racial and cross-cultural relations, issues of gender and human sexuality, dialogue and conflict within and across religious faiths, and diversity in the College faculty, staff and students.
The presence of a diverse educational community provides opportunities to fulfill a commitment to democratic citizenship. Exposure to the ideas, cultures, and values of others enables all members of the learning community to grow intellectually, spiritually, and emotionally. Diversity enhances learning because it recognizes the inherent worth of all individuals. It motivates learners to discover the achievements and traditions of near and distant cultures, to more fully appreciate their own heritage, and to develop greater self-awareness. Equally important, diversity facilitates critical inquiry about the histories, assumptions, and behaviors that serve to marginalize some members of our local and global communities. Thus, diversity encourages learners to develop the intellectual agility and the sensitivity to re-examine long-held assumptions about others after carefully listening to or observing the expression of different realities. Although such an examination may reveal contradictions and invoke strong emotions, the dialogue fostered by diversity can extend critical thinking, compassion, and humility.
Motivated by the educational benefits of diversity, Maryville College seeks to provide a safe and civil environment that encourages awareness of, curiosity about, and respect for those whose insights and experiences come from varied traditions. The College strives to promote cross-cultural collaboration and to invite new voices to expand the learning community. Recognizing that critical engagement with diversity requires personal experience, faculty, staff and students are encouraged to explore diversity in curricular and co-curricular settings as they learn about and celebrate the rich variety of human gifts. Community members affiliate with various groups in order to enjoy support, to increase knowledge, to gain new perspectives, and to open windows of opportunity through social action. By design, membership in the Maryville College community promises interaction with diverse people, perspectives, and ideas.
Statement of Non-discrimination
Maryville College does not discriminate on the basis of race, color, gender, ethnic or national origin, religion, sexual orientation, age, disability, or political beliefs in provision of educational opportunities and benefits.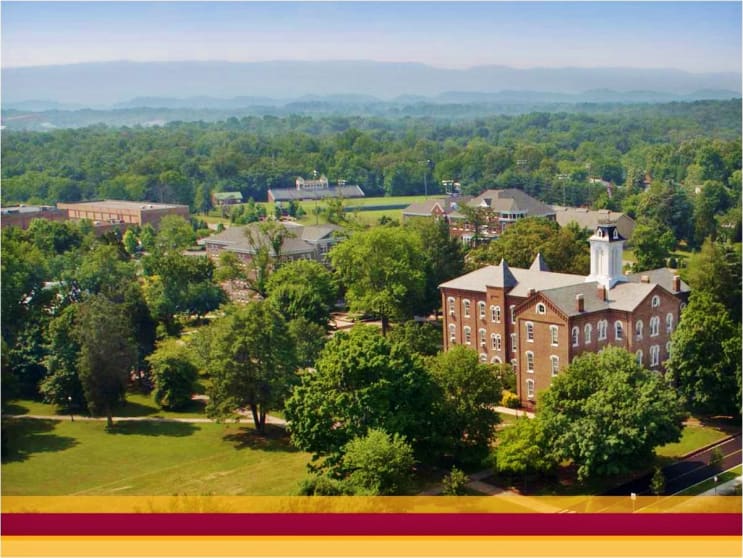 Locations
Maryville
Address
502 E. Lamar Alexander Pkwy
37804
Maryville
,
Tennessee
,
USA