North Central College
Founded in 1861 and home to 2900 students, North Central offers a safe, affordable, hands-on, campus-based American university experience in a terrific location. Our career-focused liberal arts education - with particular strengths in business, global studies, and STEM fields - offers critical thinking and communication skills, deep subject knowledge, and life skills learned in small, faculty-taught classes and practical experiences in Naperville/Chicago, Illinois. A Bachelor's degree from North Central is your first step to a challenging, fulfilling career.
An Ideal Location
Just 45 kilometers west of downtown Chicago, Illinois, North Central's traditional 69-acre campus is in the heart of the safe, friendly city of Naperville. Banks, shops, restaurants, parks, and historical sites are just a short walk from your residence hall. With the commuter train station just a five-minute walk from campus, you can easily travel to Chicago (a 30-minute train ride) for cultural events, class trips, internships, or just a fun day of exploring the city. We are also just 30 minutes from Chicago O'Hare International Airport (ORD), which makes travel very convenient.
Excellent Practical Experience Opportunities
Participating in student organizations like Model United Nations, pursuing independent research projects, and taking part in internships are great ways to apply what you are learning in the classroom and gain experience that will set you apart from your peers. North Central regularly sends students to regional and national conferences to present their research. And because the Chicago area is home to companies and research institutes from around the world, students don't have to travel far to find summer internships.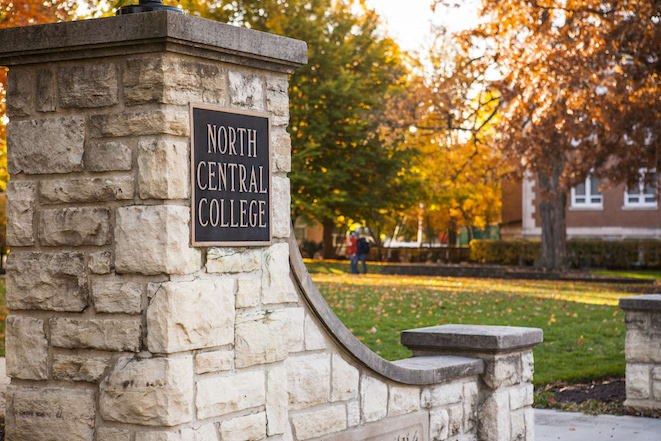 Nationally-Recognized Support for International Students and Programs
North Central was one of only five institutions in the nation to receive the Senator Paul Simon Award for Campus Internationalization in 2015. This award recognizes universities that are making significant progress toward comprehensive internationalization. What that means for you is that our team is here to support you – from airport pick-up to orientation to graduation - and beyond! We'll connect you with a local Friendship Family, a student mentor, tutors, and offices across campus, like the Wellness Center and the Center for Global Education. Many of our staff have lived and studied abroad, so we know what you are experiencing and are here to help!
Successful Outcomes
As one of the top Regional Universities (Midwest) according to U.S.News & World Report, North Central prepares students for the next step – whether that is graduate studies or a career. Graduate schools attended by recent alumni include: Georgetown University, Loyola University Chicago, Northwestern University, Pennsylvania State University (Penn State), University of Chicago, and University of Illinois to name a few. Employers of recent graduates include: Argonne National Laboratory, Allstate Insurance Company, AT&T, Audi, Edward Jones, Ernst & Young, The Kraft Heinz Company, Kellogg, Macy's, and Starbucks Coffee.
Scholarships
At North Central, we know that higher education is expensive - and we want to help you reach your dreams! Together, we partner to invest in your future. Over 95% of admitted international students receive scholarship aid - up to $28,000 per year!
Quick Facts
Students: 2900 students from 28 states & 40 countries - including 120 international students
Faculty: 151 full-time faculties with 100% of tenure-track faculty holding a Ph.D. or terminal degree in their field. All classes are taught by faculty – not by graduate students!
Classes: Average class size of 20 and 14:1 student-to-faculty ratio
Activities: Students engage in over 75 student clubs & organizations
Sports: Student-athletes compete in 26 intercollegiate sports in NCAA Division III and the College Conference of Illinois & Wisconsin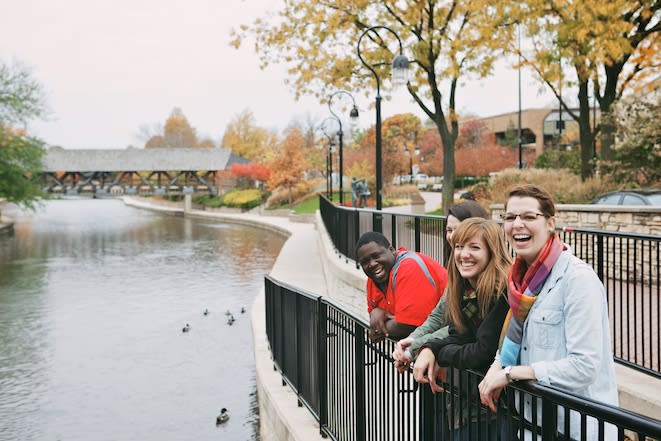 How to Apply
International Applicants must submit:
North Central College online application or Coalition Application
Official secondary school transcripts that include at least 3 years of grades
Official university transcripts with course descriptions (transfer applicants only)
Official TOEFL, IELTS, SAT, or ACT Scores (choose one)
Passport copy
*North Central notifies applicants of their admission decision and scholarship award within approximately two weeks of receiving a completed application.
Priority Admission Deadlines:
Fall entry (August): May 1
Spring entry (January): October 1
More Support Services
Personalized admissions and enrollment experience - tailored to your needs
Center for Global Education provides orientation, international student advising and study abroad opportunities
Tutors, writing center and language resource center are available at no additional cost
Guaranteed on-campus housing for all international student in safe, convenient residence halls
Dyson Wellness Center available to all students
Career Development staff provide expert career and graduate school advising
On-campus English Language Institute (ELI) provides conditional admission opportunities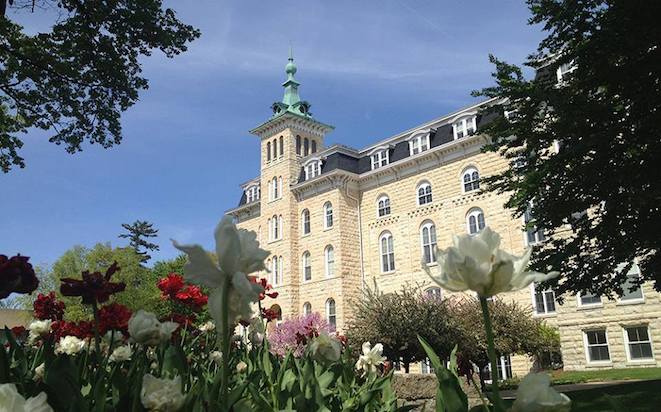 Locations
Naperville
Address
North Brainard Street,30
60540
Naperville
,
Illinois
,
USA